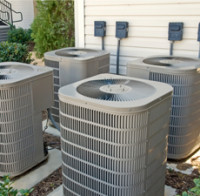 If you're looking for HVAC services in Silver Spring or the nearby area, then Jimmy Gusky Heating & Air LLC is the HVAC company you can rely on. Offering both residential and commercial HVAC service, we're the pros you can always turn to when you need air conditioning repair, boiler repair, heater repair, and more. No matter what type of HVAC services you require, our technicians will work hard to keep your commercial and home HVAC systems functioning properly. If any of your heating and cooling systems are malfunctioning, or have broken down completely, don't hesitate to contact our HVAC contractors right away. We're ready to meet your needs, so call or e-mail Jimmy Gusky Heating & Air right away to benefit from our expertise!
Jimmy Gusky Heating & Air is a family-owned HVAC company serving residential and commercial customers in Silver Spring and beyond. Our technicians are here to ensure that you have ultimate control over the climate inside your home and business spaces. We're your source for high-quality HVAC repair and installation services for a variety of different heating and cooling systems, including:
Furnaces
Heat pumps
Boilers
Air conditioners
Humidifiers
And more!
We can even install gas pipes and provide both installation and cleaning on air ducts. So if any part of your HVAC system is failing, or you're interested in an upgrade to save on your energy bills, our HVAC contractor team can help. From full HVAC installation services to minor cooling or furnace repairs, we have what it takes to ensure that your commercial or home HVAC systems keep running smoothly. Customer service and satisfaction is our top priority, so trust that our technicians will do everything we can to provide you with the best service possible.
Great Warranties for HVAC Service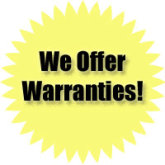 If the HVAC systems in your home or office fail, it's important to seek out HVAC service that you can count on. When you hire Jimmy Gusky Heating & Air for boiler repair, air conditioning repair, ductwork, or other residential and commercial HVAC services, you can rest easy knowing that we stand behind our services. For major repairs and installation jobs, we offer a one-year labor warranty. For minor repairs, we provide a 90-day labor warranty. When you need an HVAC company that won't let you down, we're the pros you can depend on. Pick up the phone today and get in touch with one of our HVAC contractors. We're ready to answer any questions you might have, and we can't wait to tackle your next HVAC problem.