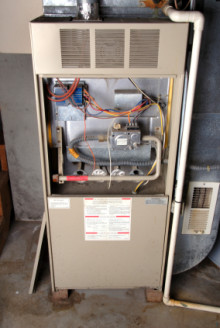 In Silver Spring, you need your furnace to keep you warm and cozy in your home or office building during winter's chilly months. Unfortunately, you might not notice that your furnace is malfunctioning until a cold snap comes through, and then it's too late! If you need professional gas furnace repair and you can't afford to wait around forever for the heat to be restored to your home or commercial space, contact Jimmy Gusky Heating & Air LLC right away. We make your heating repair needs a priority, and we're here to provide you with exceptional quality workmanship from expert technicians with 30 years in the business. To learn more about our services or book a furnace service appointment, call or e-mail us right away!
Bring in a member of our expert team if your furnace is:
Not providing enough heat
Making loud or unusual noises
Cycling on and off frequently
Failing to turn on entirely
Displaying ignition or pilot light issues
We can also repair or replace defective thermostats, defective blowers, faulty pilot lights, and other essential components that aren't functioning properly. To ensure that the damage to your furnace is minimal, you should contact Jimmy Gusky Heating & Air at the first indication of furnace service trouble. The longer you wait to have professional furnace repairs, the worse—and more expensive—the problem is likely to get. When you turn to us for assistance, you can rest easy knowing that our heating furnace repair specialists will respond quickly to properly diagnose the problem and make the necessary repairs. We'll work efficiently to get your heating system back in action sooner rather than later.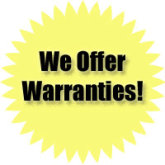 At Jimmy Gusky Heating & Air, we care deeply about the quality of our workmanship. As a licensed, bonded, and insured heating and furnace repair company serving Silver Spring, we have the training and skill it takes to give you impeccable results. We also back up our technicians' work with warranties for all furnace repair service. Thanks to our one-year labor warranties for major repairs and installation and 90-day labor warranties for minor repairs, you can be certain that you'll get gas furnace repairs of the highest quality. 
Furnace Replacement
Has your old furnace finally died? Choose Jimmy Gusky Heating & Air for furnace installation. In addition to our heating repair services, we're pleased to provide expert furnace install services to home- and business owners throughout the area. We'll install a replacement furnace that is energy efficient and effective, so you don't ever have to worry about a cold snap affecting the comfort of your home or office. And of course, if the furnace we put in experiences problems in the future, you can trust us for furnace repair service, as well. When you need a replacement furnace to ensure the comfort of your property, we're the furnace installation pros you can always depend on for quality results. 
If you're ready to experience the Jimmy Gusky Heating & Air difference, contact us to schedule your commercial or home furnace repair or furnace install appointment today!