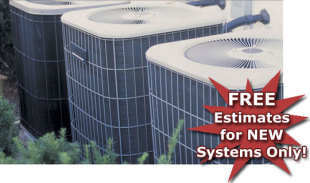 Whether you're completing construction on a new building or you've just moved into a home or office that's not air-conditioned, you may soon find yourself looking for a contractor for air conditioner installation. In the Silver Spring area, your best bet is Jimmy Gusky Heating & Air LLC. We've been in the HVAC business since 1990, and we're ready to put our knowledge, skill, and experience to work in your home or workplace. Call us now to discuss your options for new and replacement A/C with our air conditioning installers!
Air conditioning installation isn't just about comfort and temperature control. Today's central air conditioner systems can also greatly improve the air quality in your building by filtering the air as it's being cooled. Improved air quality can result in fewer allergies, asthma attacks, and other respiratory issues. Air conditioner installation can also mean less humidity in the air, which can not only make your space more comfortable but can also reduce your chances of mold growth and other moisture issues.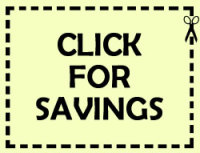 If you're ready to install central air in your residential or commercial space, Jimmy Gusky Heating & Air can offer you comprehensive installation services, including putting in all of the necessary ductwork. No matter what your needs for central air installation, our team can offer you the impeccable service and superior results you deserve. For your security and peace of mind, we're also licensed, bonded, and insured. You can count on our air conditioning install pros to offer you better service and results than you'll find with most air conditioning companies in the area. 
At Jimmy Gusky Heating & Air, we take pride performing precise, efficient HVAC services. An air conditioning install doesn't have to disrupt your life for weeks—especially when you're in a hurry to cool off. When you choose our team of air conditioner installers, you can be sure that our air conditioning installers will work efficiently to get your new unit installed in a timely manner. When you choose to work with us, you'll benefit from a smooth air condition installation process that will have you home or office as cool as can be in no time. Getting your home or workplace cool, comfortable, and healthy is as easy as calling Jimmy Gusky Heating & Air and making an appointment for an air conditioning install right away.
Commercial Air Conditioning Install
Do you need to install an air conditioner in your office, restaurant, retail store, or other commercial space? If so, then you've come to the right place. Jimmy Gusky Heating & Air is Silver Spring's answer for full-service commercial air condition install jobs, as well as AC repair, duct work, and heating system service. We can conduct air condition installation on all makes and models, and our technicians are always professional, efficient, and knowledgeable on the job. Call now for an air conditioner install from the trusted experts at Jimmy Gusky Heating & Air. Unlike many air conditioning companies, we offer free estimates for our installation services, so get started today!