Regular duct cleaning can make a big impact on the air quality in your home or business. When you invest in air duct cleaning services, you can rid your property of harmful allergens and pollutants that can cause serious health issues. If you're ready to improve the air quality in your building, then it's time to turn to the air conditioning duct cleaning pros at Jimmy Gusky Heating & Air LLC. In addition to our other heating and cooling services, we're proud to offer duct cleaning services for both home- and business owners throughout Silver Spring and nearby areas. Contact us today to get more information about our air duct cleaning services!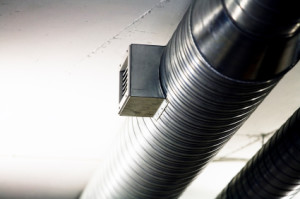 When you call on Jimmy Gusky Heating & Air for AC duct cleaning, you can expect to get nothing less than high-quality service and amazing results. Our licensed, bonded, and insured technicians will work hard to ensure that the ducts in your home or office are spotless and that your air quality is significantly improved. Depending on your heating and cooling system, our duct cleaning services may include:
Testing system for proper function
Cleaning and sanitizing air handler
Cleaning vent registers
Cleaning all ductwork
Re-testing the system for proper function
Our technicians use only the best duct cleaning equipment available, and you can count on getting flawless results each and every time you hire our duct cleaning service. Unlike other air and duct cleaning services out there, we don't cut corners or do rushed jobs. Instead, we take the time to thoroughly clean your air ducts. When our team is finished with your air duct cleaning job, you'll be able to breathe easier knowing that your home or office is a safe, comfortable space to spend time.
Commercial Duct Cleaning
Are you in need of duct cleaning in your commercial space? Jimmy Gusky Heating & Air has your needs covered. Having a clean air system will ensure that your customers and your employees are healthier and happier. Whether you own a restaurant or an office, you can count on our commercial duct cleaning pros to get your ducts in great shape. Our powerful duct cleaning equipment can handle HVAC systems of all sizes and varieties, so don't hesitate to contact us when you're in need of reliable air duct cleaning services. For exceptional workmanship and stellar customer service, call or e-mail Jimmy Gusky Heating & Air today!