Air Duct Installation
Whether you're installing ductwork for a new heating or cooling system in your home or office, you need ductwork for new construction, or you simply want to repair your existing HVAC ductwork, Jimmy Gusky Heating & Air LLC is here for you. We provide professional air duct install services for home- and business owners throughout Silver Spring and nearby areas, and we can't wait to offer our services to you. Our knowledgeable A/C duct install team will make your satisfaction our top priority, so you can rest assured that you'll get precise, effective duct installation. To learn more about our air duct services, call or e-mail us today!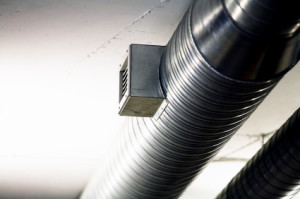 Installing air ducts is no easy task, and proper installation requires training, tools, and experience. To ensure that your ductwork is installed correctly, you need help from the pros at Jimmy Gusky Heating & Air. We have 30 years of experience working with HVAC ductwork, and in that time, we've handled countless A/C duct install jobs for residential and commercial customers alike. We offer comprehensive duct installation services that may include:
Inspecting your existing ductwork
Evaluating airflow for efficiency
Installing new ductwork
Checking new ducts for gaps or leaks
And other services
Before we install ductwork in your home or commercial building, we'll carefully evaluate what your needs are to ensure that you receive optimal performance from your new air ducts. Don't compromise the integrity and efficiency of your heating and cooling systems by opting for ductwork installation from inexperienced technicians. Instead, turn to the air condition duct installation pros at Jimmy Gusky Heating & Air and benefit from all of our decades of experience.
Dependable Air Duct Services
At Jimmy Gusky Heating & Air, we are committed to quality craftsmanship, so you can rest assured that we'll devote the necessary time and attention to ensuring that your ductwork installation is flawless. When we install ductwork in your home or commercial space in the Silver Spring area, you'll get a one-year warranty on all labor. You can rest easy knowing that your air duct installation is of top quality and that your air ducts will continue to serve you well for a long time to come. For more information about our air duct services or to schedule an appointment, call or e-mail us today. We're ready to answer any questions you might have about installing ductwork in your property!
Air Duct
HVAC Duct
Duct Work